Welcome to the official home of the Tetbury Woolsack Races, an annual event held on the last bank holiday Monday in May that attracts crowds of up to 5000 people and raises money for local charities and good causes.
10am - Fair & market open
12-12.30 - Schools races
St Mary's, Avening & Rodmarton Primaries
1pm - Individual Races, team races
3pm - Raffle prize draw
Followed by trophies & medal ceremony
Celebrity Opening! Watch this space...
Eddie the Eagle opened the races for us in 2019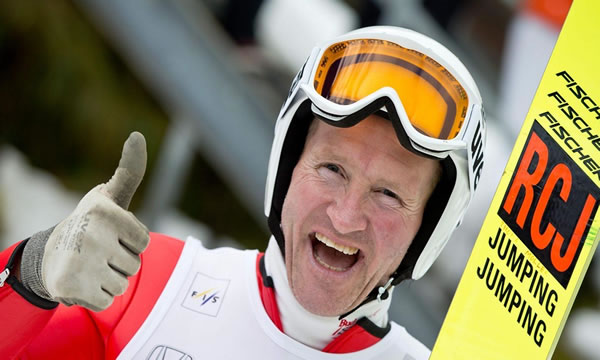 About Tetbury Woolsack Races
The races have no greater aim than for individuals and teams to demonstrate their strength and fitness by racing whilst carrying a sack of wool – up and down a hill that reaches a gradient of 1 in 4. Around this the town celebrates with a street fair that aims to please many with street entertainers, local stalls and amusement rides. The many catering establishments in the town also join in to provide a very local fare for visitors.
If this is your first visit to the site then please browse the site to gain an insight into the event. If that whets your appetite to visit, or even compete (an entry form can be downloaded from this site), then you will be most welcome. There is ample parking arranged in the town, for a small fee, and then no cost to enter the town and watch the racing spectacle.
Last year's celebrity guest was Eddie the Eagle Edwards! We would like to thank him for opening the Races and being such a star. In 2018 the co-host of BBC's CountryFile, and former Tetburian  Ellie Harrison started the Races for us and brought some family members to compete.
If you are a registered charity or local project and would like to be considered as one of next year's beneficiaries then please contact us on social media. Closing date for applications is the 30th of November the previous year.
We are a very small committee.
If you would like to join us, or help with preparations or on the day please contact us.
Thanks for your support.