Woolsack is Back in 2024!
Welcome to the official home of the Tetbury Woolsack Races, an annual event held on the last bank holiday Monday in May that attracts crowds of up to 5000 people and raises money for local charities and good causes.
Want to take part?
We have plenty of ways that you can take part and help make the Tetbury Woolsack Races a success in 2024.
Competitors
Feel like carrying a 60lb woolsack up and down a steep hill? Sign up to enter as a participant of this year's Tetbury Woolsack Race.
Stall holders
Contact us to host a stall on the day. We want to showcase businesses in Tetbury and the Cotswolds.
Volunteers
Reach out if you would like to help on the day as a volunteer. Many hands make a great event.
Sponsors
Without sponsors this event wouldn't be possible. Contact us to find out about our sponsorship packages.
Promotions
Help us promoted this event, and bring people in from all around the UK.
Visitors
Join us on the day. We can't wait to share this event with you all.
About Tetbury Woolsack Races
The Race
The races have no greater aim than for individuals and teams to demonstrate their strength and fitness by racing whilst carrying a sack of wool – up and down a hill that reaches a gradient of 1 in 4.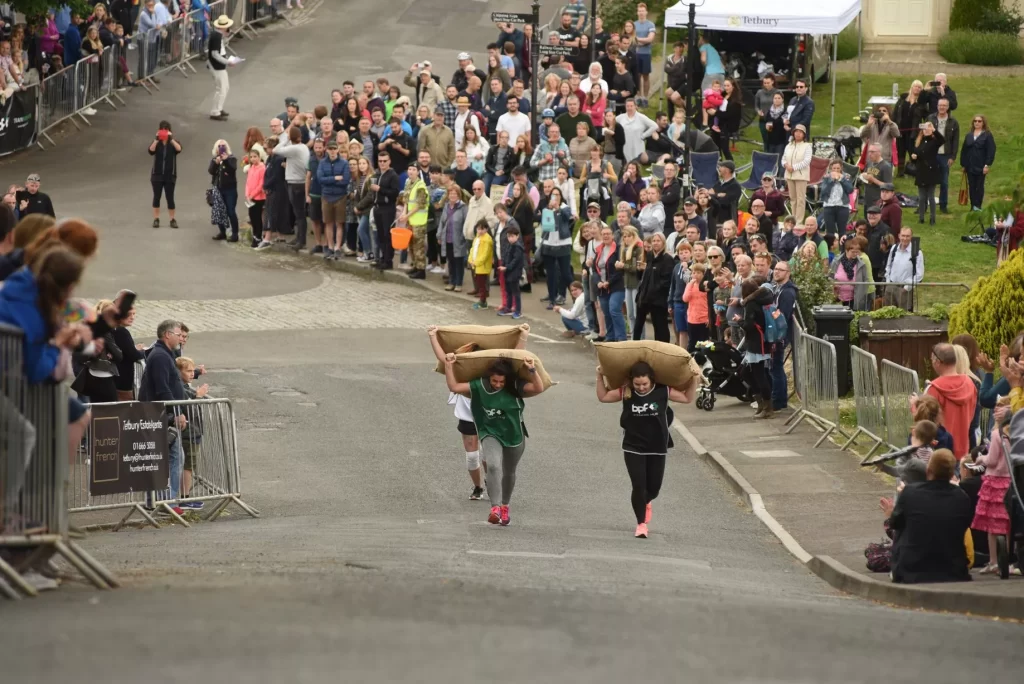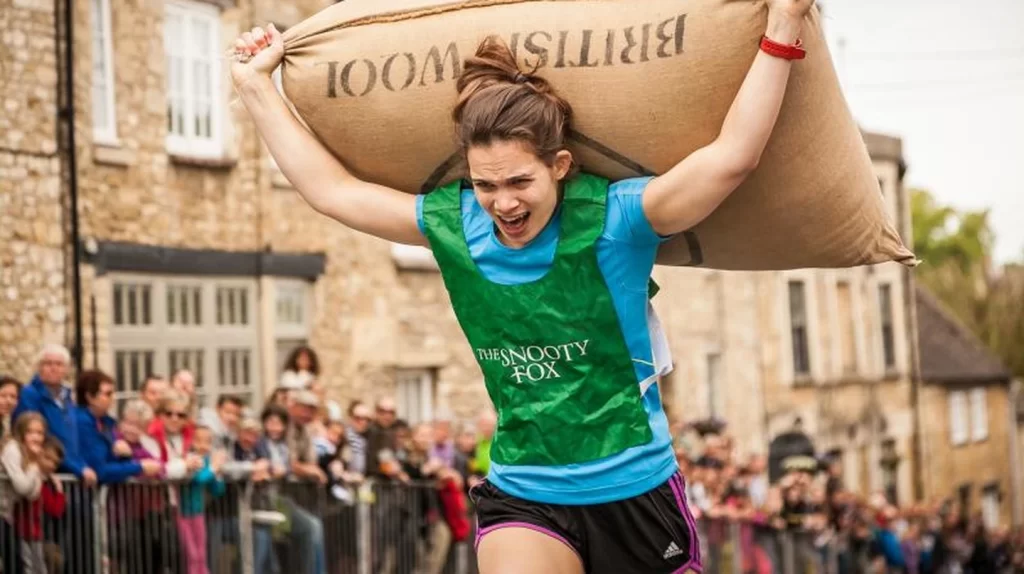 The Fair
Around this the town celebrates with a street fair that aims to please many with street entertainers, local stalls and amusement rides. The many catering establishments in the town also join in to provide a very local fare for visitors.
"Tetbury's Woolsack Races began, like many of these ideas, in the pub."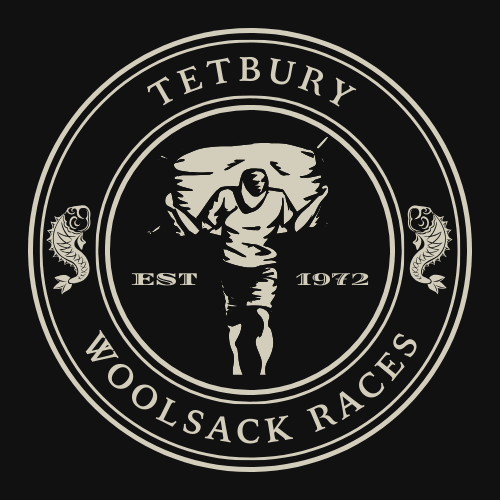 Jeremy Gahagan
Landlord, The Crown Inn
Join 900+ subscribers
Stay in the loop with everything you need to know.